Weather Wonders of Geelong, Second Edition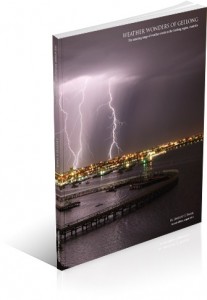 All the major severe weather events in the Geelong region since settlement in 1838.  Full colour, 128 pages, lavishly illustrated with photos by some of Geelong's top photographers including Peter Redmond and Phil Thomson.
A great record of the amazing range of weather events in this part of Australia: severe storms, tornadoes, floods, hail, droughts, bush fires, snow, dust storms and rare atmospheric occurrences.  Extremes and records of all major weather events plus a discussion of climate change in Geelong.
Price $25 plus $5 p&p by registered mail.  If you are a local and would like to save on postage, please either select the 'pickup in person' option below and send me an email (scroll down), OR  just send me an email and we will work out the arrangements.
Buy now and receive a numbered copy of this limited edition with a signed, personal note from the author, Lindsay Smail.
Here are some images of Weather Wonders of Geelong, Second Edition: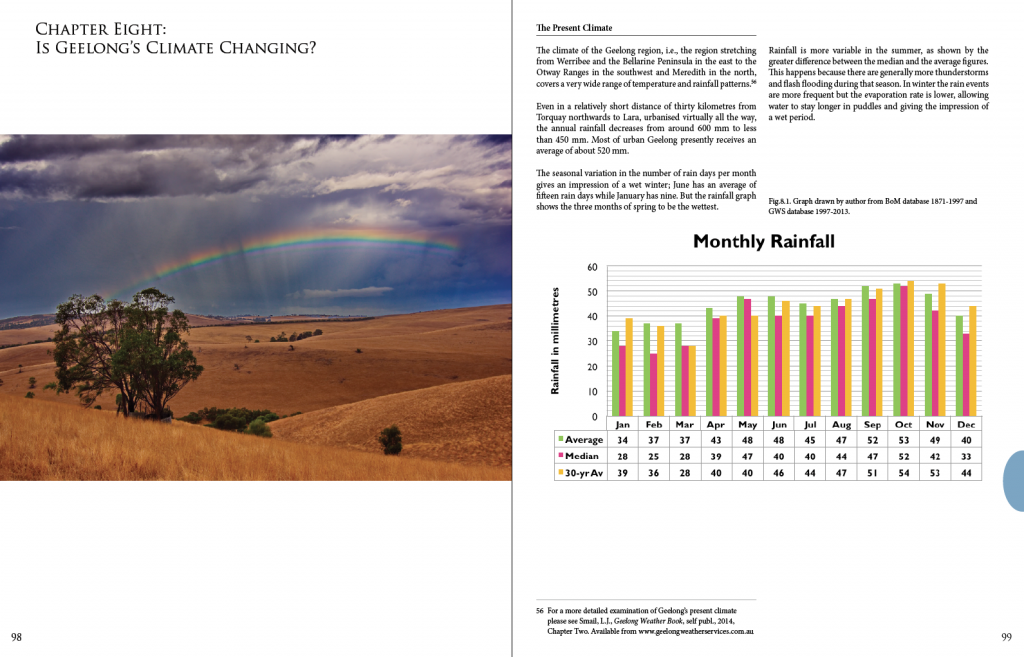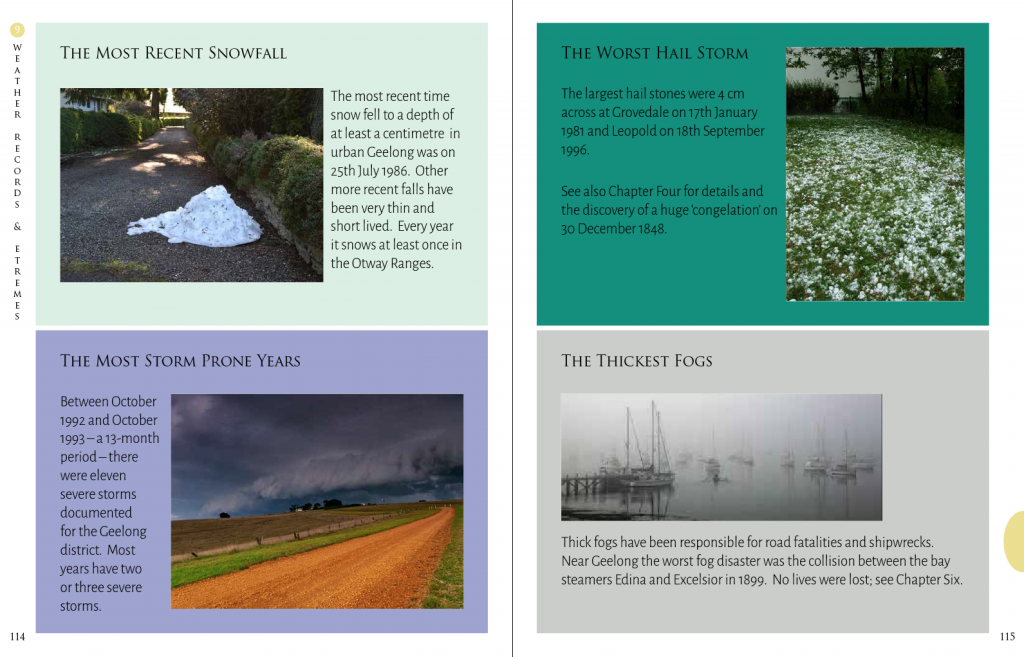 Lindsay Smail, August 2014